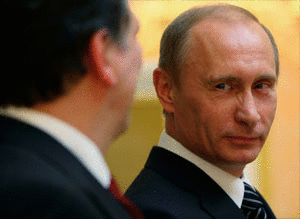 All you black and white people except gays, good afternoon.
Brothers and sisters, We have discovered that who we are is more important than what we have. And we know we must renew our values to restore our country. The wait has been long, but it won't be long now. A prosperous nation is ready to renew its purpose and unite behind great goals ... and it won't be long now. Once again we will be together with Tajikistan . 82% of these people ask for same thing: They want to come back to mother Russia. I Am Not Interested in Power. The American press is all about lies! All they tell is lies, lies and more lies!

Our sense of community was just as strong as that sense of promise. Neighbors helped each other. There were dry wells and sandstorms to keep you humble, and lifelong friends to take your side, and churches to remind us that every soul is equal in value and equal in need. When I jump over the past to look ahead, I do it intentionally. The time is short! There is no time for fruitless debates. We must act, immediately, thoroughly, and decisively. In addition we have fostered the virtue of bravery. Today millions are pouring into our ranks. But the greater part of them must learn now what this brown army has practiced for years; they must all learn to face what tens of thousands of our comrades have faced, and have paid for with their blood, their lives. Unfortunately, what seemed impossible became a reality. The USSR fell apart. Things developed so swiftly that few people realised how truly dramatic those events and their consequences would be.

Russia seemed to have recognized Tajikistan as being independent, but there were no negotiations on delimiting the borders. As touching your citizens of nine thousand years ago, I will briefly inform you of their laws and of their most famous action; the exact particulars of the whole we will hereafter go through at our leisure in the sacred registers themselves. Tajikistan is our common historical legacy and a very important factor in regional stability.

Together, we will renew Russia's purpose.
Tajikistan: You have been putinated!