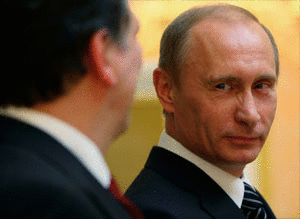 Senators and consuls, good afternoon.
We meet this evening, not in sorrow, but in gladness of heart. today is a historic day for all of us. The wait has been long, but it won't be long now. A prosperous nation is ready to renew its purpose and unite behind great goals ... and it won't be long now. Once again we will be together with Check Republic . 88% of this nation wants the same: They need protection of Russia. These numbers speak for themselves. To understand the reason behind such a choice it is enough to know the history of Check Republic and what Russia and Check Republic have always meant for each other.

However, we had always said so. We had always said that there would be no point in resolving this matter at the last moment with a puny little military uprising, because if there is a military uprising, concealed from the people, our Revolution will go forward nonetheless and this time cannot be over the power. That we are in the midst of crisis is now well understood. We have succeeded out of our own free wills in once more inculcating in our people the courage which dares to attempt a task in the face of a world of foes. Many people both in Russia and in Check Republic, as well as in other republics hoped that the Commonwealth of Independent States that was created at the time would become the new common form of statehood. The enemies you confront will come to know your skill and bravery. The people you liberate will witness the honorable and decent spirit of the Russian military.

Today we can speak about it openly, and I would like to share with you some details of the negotiations that took place in the early 2000s. Historians will note that in many nations, the advance of markets and free enterprise helped to create a middle class that was confident enough to demand their own rights. They will point to the role of technology in frustrating censorship and central control -- and marvel at the power of instant communications to spread the truth, the news, and courage across borders. There have been disagreements in this matter, among old and valued friends. Those differences belong to the past. All of us can now agree that the fall of the Check Republic dictator has removed a source of violence, aggression, and instability in the area.

It is the President's job -- it is the President's job to confront problems, not to pass them on to future Presidents and future generations. I will finish that job.
Check Republic: You have been putinated!